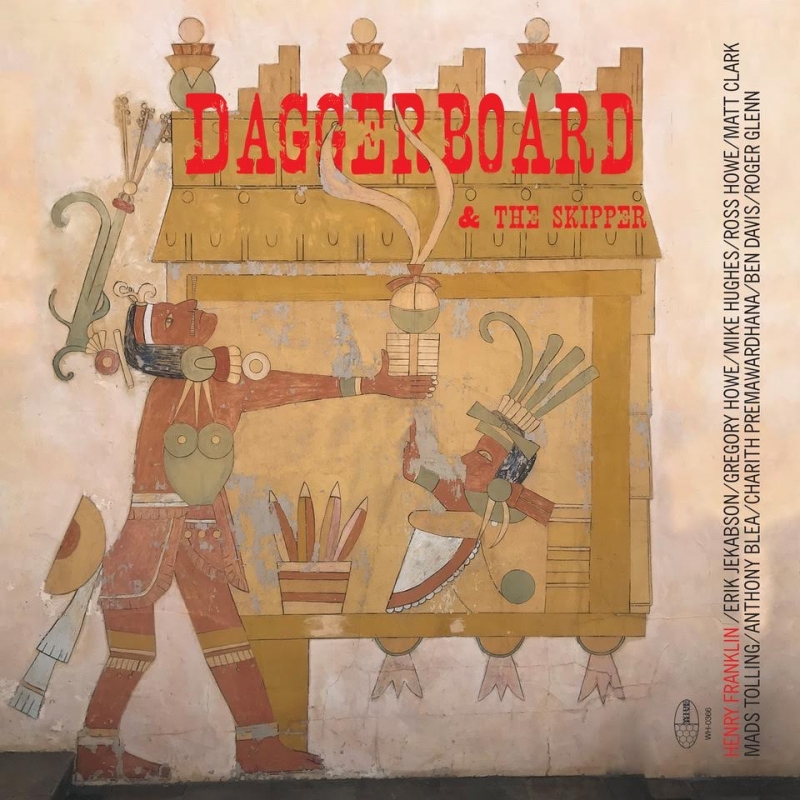 Daggerboard & The Skipper
Nine New Songs From Throttle Elevator Music writers Gregory Howe and Erik Jekabson in Collaboration with Henry Franklin AKA 'The Skipper' of (Black Jazz Records).
Taking off from Daggerboard's Last Days of Studio A, Daggerboard and The Skipper lands solidly in a jazz with amazing strings, vibes, and Erik's soaring trumpet all atop Henry's driving stand-up bass and Mike Hughes rock solid beat. Also Featured are two compositions and outstanding guitar work by Ross Howe (Throttle Elevator Music Final Floor), Roger Glenn on Vibes (Donald Byrd) and a string section featuring Mads Tolling on first violin.
Track Listing:
1. The Dream Within A Dream 6.28
2. Agapanthus 5.08
3. Involuntary Separation 3.59
4. Skipper's Garden 3.52
5. Seven For Henry 3.59
6. Oaxacan Standoff 5.28
7. Video Culture 3.58
8. Conception Point 3.17
9. Opposite Reverse Rewind 2.22