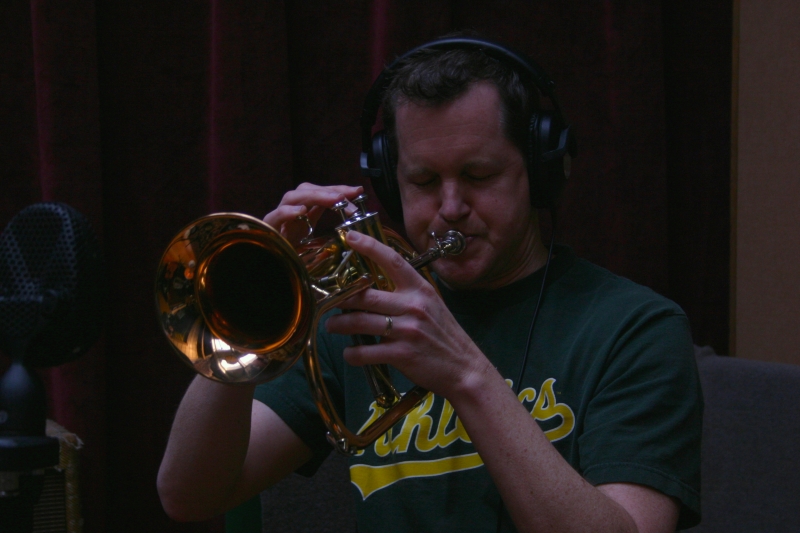 Erik Jekabson
Erik Jekabson is a freelance trumpet player, composer, arranger and educator living in the San Francisco Bay Area.
He has toured with Illinois Jacquet, John Mayer, Galactic, and has performed on the Tonight Show with Jay Leno and Late Night with David Letterman. Erik has several solo albums on Wide Hive Records "One Note at a time" (2020) "Erik Jekabson Sextet" (2018) and "Erik Jekabson Quintet" (2016).
Eric is equally busy playing and composing for different bands, leading his own groups, (the Erik Jekabson Sextet, the String-tet and the Electric Squeezebox Orchestra) teaching a wide variety of students and running the Young Musicians Program at the California Jazz Conservatory.