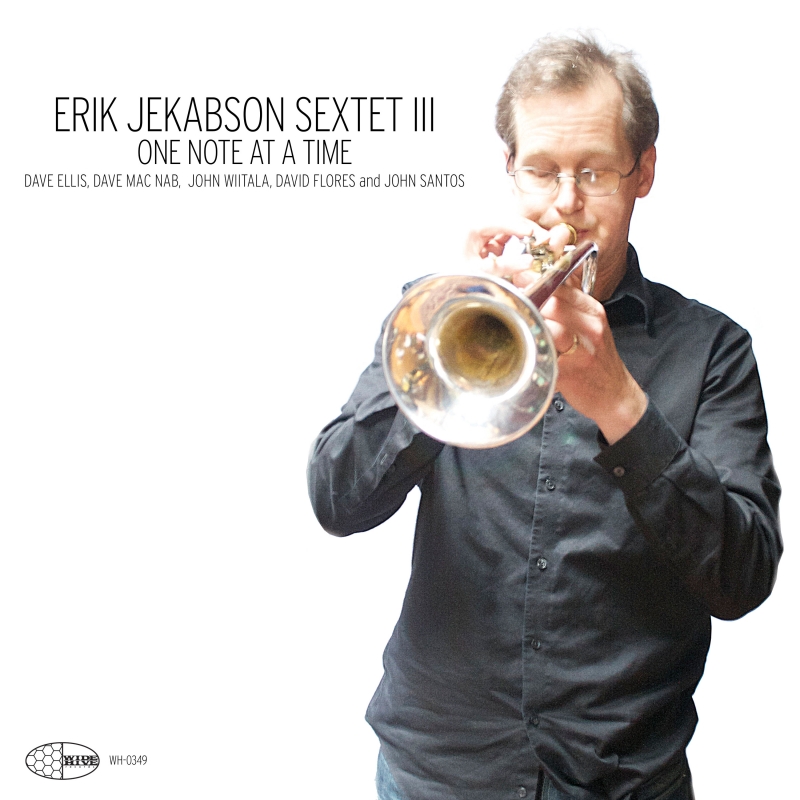 Erik Jekabson Sextet III - One Note At A Time
This third album from Erik Jekabson's Sextet on Wide Hive Records features nine expansive compositions with an all-star group featuring saxophonist Dave Ellis (Charlie Hunter Trio), Guitarist Dave Mac Nab (Hamilton SF), Bassist John Wiitala, Drummer David Flores and legendary percussionist John Santos. Also featured is Avotcja on vocals for the title track "One Note At a Time" along with Mads Tolling and Alicia Rose on violin.
Erik Jekabson is a well known Bay Area musician who has played trumpet with Galactic, John Mayer and Kamasi Washington in Throttle Elevator Music. Here with his sextet, Erik continues to establish his own sound with a steady transcendent feel.
Traditionally cut at Studio D in San Rafael in one day, the album has a classic song reminiscent of the late sixties, but with a modern edge and energy that makes it truly relevant in the musical current of today.
Track Listing:
DAYS OH HAZE 7.46
DUSK 7.42
BROTHER TODD 5.15
BELL SONG 5.00
ONE NOTE AT A TIME 8.38
FULL HOUSE 5.58
THE GROWING PLACE 8.38
SHAKER FUNK 4.38
WHEN YOU WENT AWAY 6.12
Erik Jekabson is a freelance trumpet player, composer, arranger and educator living in the San Francisco Bay Area. He has toured with Illinois Jacquet, John Mayer, Galactic, and has performed on the Tonight Show with Jay Leno and Late Night with David Letterman.