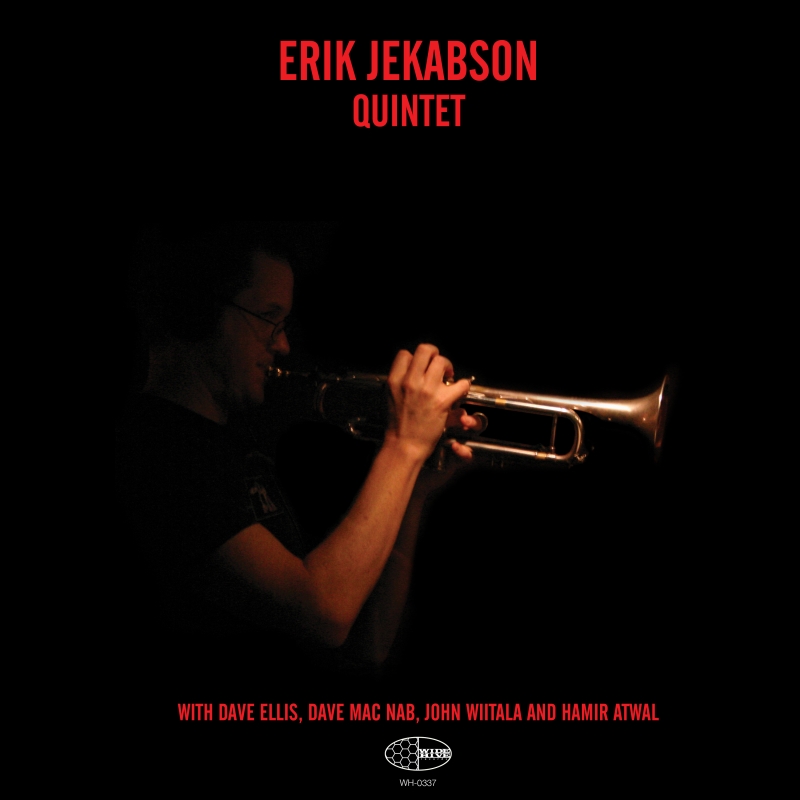 Erik Jekabson Quintet
Erik Jekabson is a well known Bay Area musician who's played trumpet in many groups, including: Galactic, John Mayer, and most recently alongside Kamasi Washington in Throttle Elevator Music's latest release.
Here, on nine new compositions, Erik is stepping into his own sound with an awesome quintet that features saxophonist Dave Ellis (Charlie Hunter Trio), and guitarist Dave Mac Nab, bassist John Wiitala, drummer Hamir Atwal and percussionist John Santos also joins on congas for two tracks.
E.J.Q. is an overall beautiful album that sounds both expansive and classic.
Track Listing:
1. MAINTAIN 6.40
2. DETECTIVE WORK 6.30
3. A RISING TIDE 5.25
4. A PIECE OF THE ACTION 6.20
5. EMILY JANE 6.20
6. ZIG ZAG 7.34
7. LET ME TELL YOU WHAT 4.40
8. NASTY WOMAN 3.50
9. LITTLE Z'S STRUT 6.46