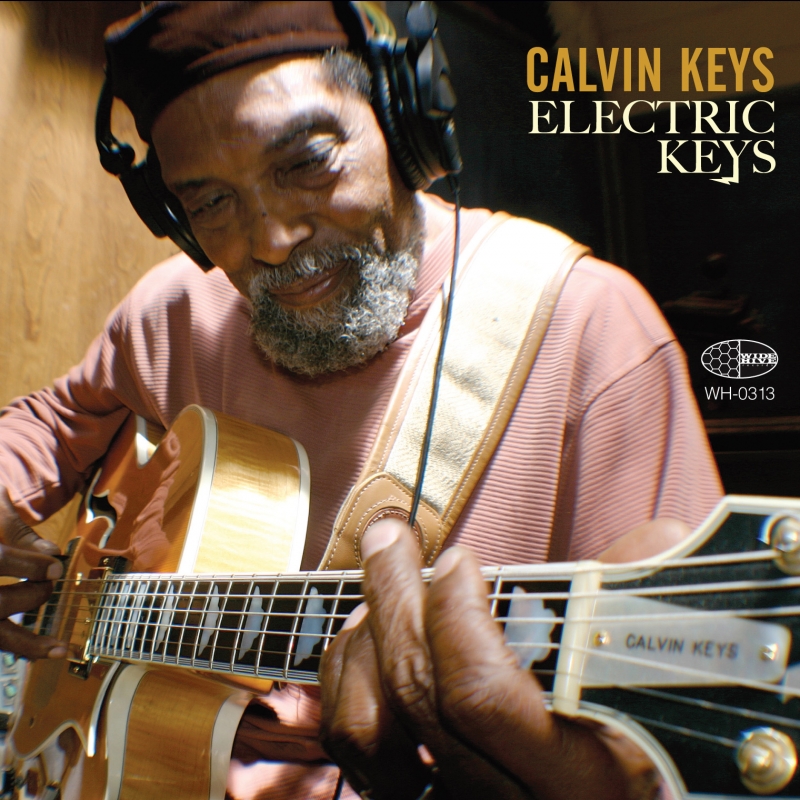 Electric Keys
Calvin Keys has toured and performed with many of the most notable names in jazz and soul music including being in the Ray Charles Band, Ahmad Jamal's band, John Handy and many, many more.
Here and now, Calvin has returned to Wide Hive with his first solo album in seven years. With Nine New Compositions Calvin adeptly navigates straight ahead Jazz, to Funk and Blues, always maintaining the quintessential Calvin feel, for which he is known and respected. Joining Calvin on ELECTRIC KEYS are Wide Hive Players Bassist and Pianist Matt Montgomery (Also On Larry Coryell- The Lift), Trombonist Mike Rinta, Saxophonist Doug Rowan and Drummer Josh Jones. Stand out tracks 'Electric Keys' 'You Know The Game' 'Rhubarb Jam' and Calvin's acoustic ballad 'Touch' are sure crowd pleasers.
"Calvin is a natural. His playing is so deep in the pocket, it comes off elegant and effortless." – Mercury News
Track Listing:
1. You Know The Game
2. Love and Innocence
3. Backyard
4. Electric Keys
5. Rhubarb Jam
6. Senior Moment
7. Telegraph Blues
8. Shawn-Neeq
9. The Hernia
10. Touch
70-year old Calvin Keys can do more with his Heritage Golden Eagle Hollowbody guitar than most musicians half his age… Keys stretches out on ten tracks that showcase his considerable chops—and restraint—on guitar. Fans of Al DiMeola, Pat Martino, Buddy Guy, B.B. King, and Eric Clapton should give it a listen.
Examiner.com
Calvin Keys' has played guitar with such greats as Eddie Cleanhead Vinson and bassist Gerald Holts. At age 17, he first hit the road with sax player Little Walkin' Willie. Soon after, he worked with Preston Love, of the Count Basie Orchestra and The Frank Edwards Organ Trio. That foundation led to working with one of the greatest organ trios of all time' The Jimmy Smith Trio, and soon he was recording on the legendary Blackjazz record label. Soon afterwards, he was hired to record and tour with Ray Charles, and was the guitarist for Ray's Big Band.