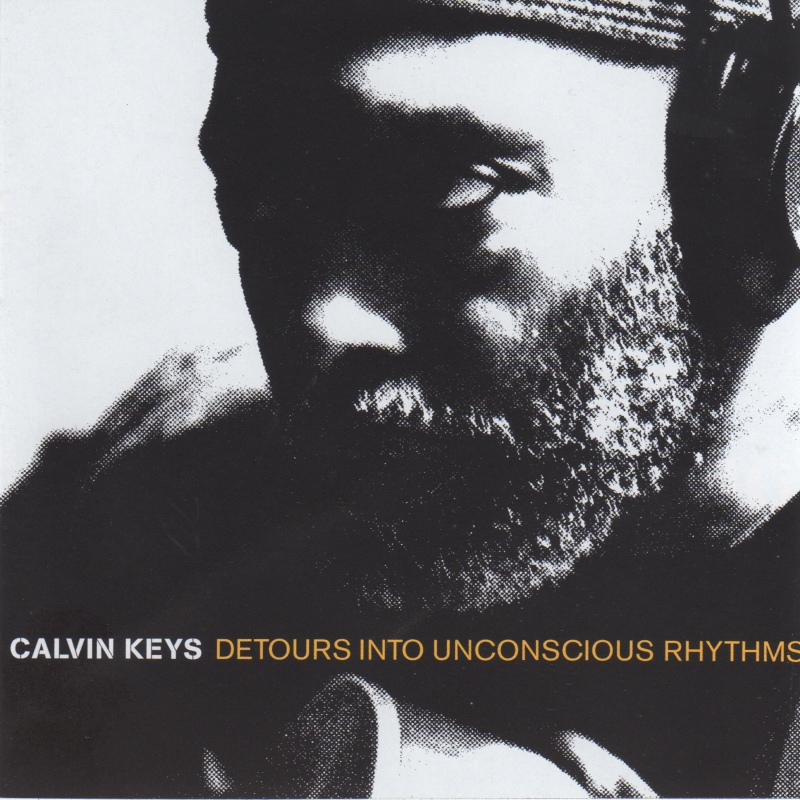 Detours Into Unconscious Rythms
"Detours Into Unconscious Rhythms stands with Keys' finest solo moments on Black Jazz; with the exception of the DJ scratching in places, one would never be able to distinguish what year this slab was waxed." — Thom Jurek, All Music Guide
Legendary guitarist Calvin Keys has seen many career highlights from his debut on cult classic Black Jazz Records, to touring and recording with artists such as Ray Charles and Ahmad Jamal.
Track Listing:
1. Potholes
2. Urban Shaman
3. Detour
4. Tierra Neranja
5. Stutting Sole Kicks
6. C.K. Factor
7. Landing Pad
8. Aunt Lovey '99
9. Perfection is Instant Death
Calvin Keys' has played guitar with such greats as Eddie Cleanhead Vinson and bassist Gerald Holts. At age 17, he first hit the road with sax player Little Walkin' Willie. Soon after, he worked with Preston Love, of the Count Basie Orchestra and The Frank Edwards Organ Trio. That foundation led to working with one of the greatest organ trios of all time' The Jimmy Smith Trio, and soon he was recording on the legendary Blackjazz record label. Soon afterwards, he was hired to record and tour with Ray Charles, and was the guitarist for Ray's Big Band.