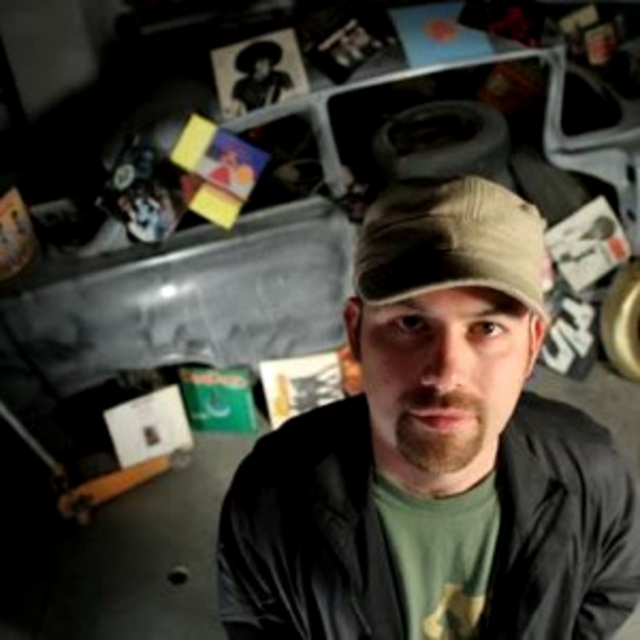 DJ Zeph
"S.F.'s DJ Zeph, veteran b-boy and turntablist extraordinaire, makes music for sophisticated underground hip-hop heads hungry for ahead-of-the-curve grooves." — San Francisco Examiner
DJ Zeph, has been a tenacious disciple of music since 1982, starting off as part of a breakdancing crew from his hometown of Santa Cruz, Ca. Soon after, the eminent Kut Masta Kurt took Zeph under his wing and often invited him into the studio. From that point on, Zeph began to concentrate on his skills as a DJ.
After acquiring a degree in Audio Production from San Francisco State University and tenure at the university's radio station, KSFS, Zeph had become a prominent artist from the depths of the Bay Area talent pool. Now, as he steps in the spotlight, DJ Zeph reigns as one of the top Bay Area DJ's, and rightly so.
Inspired by everyone from Public Enemy, Stevie Wonder, Jungle Brothers to Bill Laswell, Zeph's sound is musically daring and pleasingly unique. Equally celebrated as a producer, engineer, and turntablist, DJ Zeph's career is on the steady rise. The momentum has continued with Zeph taking home the honor of "Best DJ/Turntablist" at the SF Weekly Music Awards in 2002. He now sits firmly alongside Little Brother, Wildchild, and GE-OLOGY as an Urb Magazine Next 100 artist for 2003.
Zeph's album, Sunset Salvage (Formerly Sunset Scavenger), stepped it up a notch by featuring guest artists Lyrics Born, Vursatyl of the Lifesavas, "Boots" of the Coup, Azeem, and more. This album offered up a diverse range of hip hop including funk driven instrumental jams to disco-infused dance-inducing cuts, as well as smooth rocking emcee tracks that roll over Zeph's signature soundscapes.
With a discography that spans over several critically acclaimed albums (L*Roneous Imaginarium and Zeph & Imperial's Breakbuilders), it was the May 2001 release of the DJ Zeph album (Wide Hive Records) that set him apart from many hip hop DJ's and exposed his deep musical roots. Hints of jazz, rock, funk, and soul color his album that made a spectacular #1 debut on the CMJ hip-hop charts, beating out such artists as Mystic, Jay Z, and Blackalicious.
On Seven Grain, he was reunited with lyricist Azeem, for the first 12″, 'The Promise.' His improvisational approach delivers decisive scratches integrated with perfectly timed cuts. Other contributions range from raw grooves to ambient textures-often uplifting, sometimes edgy, but always in the groove.
D.J. Zeph's raw scratching and cuts deliver energetic performances that integrate air sirens, drum loops, bass harmonica, and a wah-wah-saw solo. But whether it's sub-textual mood or up front cutting, Zeph's mark is undeniably Zeph.
In October 2002, DJ Zeph took the crown as "Best DJ/Turntablist" at the SFWeekly Music Awards and is a graduate of Urb Magazines "Next 100″ (2003).