Roscoe Mitchell and Ostravská Banda: Distant Radio Transmission
Jazz Journal
Sunday, April 19, 2020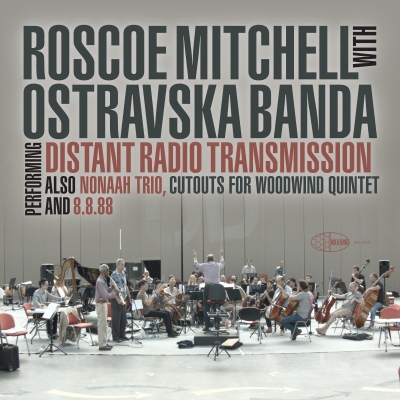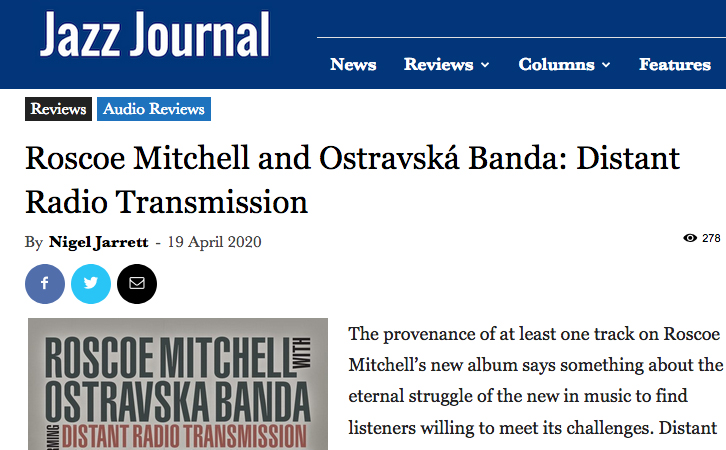 The provenance of at least one track on Roscoe Mitchell's new album says something about the eternal struggle of the new in music to find listeners willing to meet its challenges. Distant Radio Transmission was a 20-minute improvisation by saxophonist Mitchell and two others in 2013. It was fully orchestrated by him four years later after transcription by another hand. There was further transcription and orchestration for "air sounds for strings" by someone else.
Mitchell, of course, is a co-founder of the Art Ensemble of Chicago. The other names and details, in addition to Mitchell's fellow improvisers Craig Taborn and Kikanju Baku seven years ago and the precise nature of "air sounds", belong to the arcana of obscurity and embattlement, the usual conditions of the avant-garde. There's an almost monthly debate in jazz these days as to whether the new has slipped anchor to be designated simply and unconditionally as "contemporary music".
These are all updated compositions by Mitchell demonstrating how the proverbial "shock" of the new is now an interesting challenge, at worst a source of resigned bafflement. Distant Radio Transmission, performed by Mitchell with the Czech Republic's modern music specialists, is a procession of deft orchestral sonorities conducted conversationally and bolstered by the expirations of baritone Thomas Buckner. The five-movement Nonaah Trio, its roots in a composition for alto sax, teases out the original solo strand into its flute and oboe tributaries, with piano weightings. Cutouts is a witty and lyrical exegesis for woodwind quintet, 8.8.88 a cheeky piano "sonata" of mixed time signatures that's eruptive, quicksilver and, in its central movement, redolent of historic jazz antecedents.
These days, Mitchell may be more happy to be known as an important and undifferentiated African-American composer than a jazz pioneer with Lester Bowie and others in blending bop, rock, blues and ethnic music with the AE of C. This album is a reminder of how engrossing a musician he is.
Originally published at:
https://jazzjournal.co.uk/2020/04/19/roscoe-mitchell-and-ostravska-banda-distant...