Experimental and Luminous
New York Times
Thursday, March 26, 2020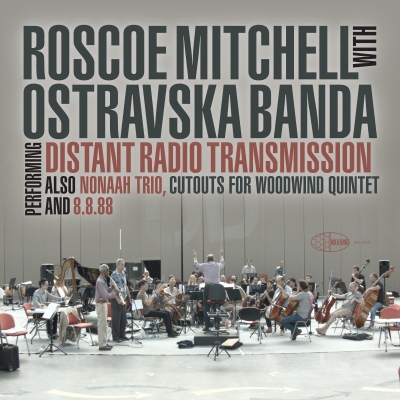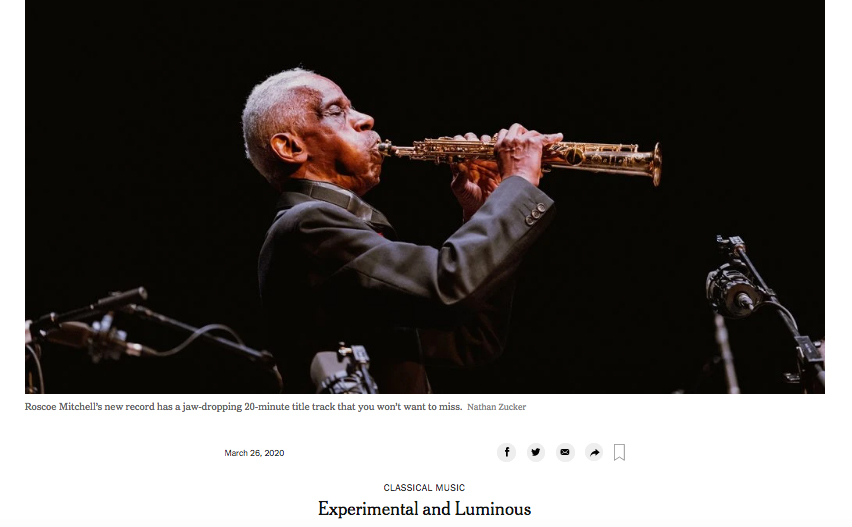 The saxophonist and composer Roscoe Mitchell is best known as a founding member of the Art Ensemble of Chicago. But even when operating outside that pan-stylistic group, his approach contains multitudes. When I reviewed Mitchell's concerts at the Park Avenue Armory in 2019, I marveled at his solo-saxophone heroics and meditative chamber music designs.
The composer's latest record, released this week on the Wide Hive label, affords us an even broader view. Most jaw-dropping is the 20-minute title track, "Distant Radio Transmission," performed here by Mitchell and a 33-piece orchestra conducted by Petr Kotik. Like many of Mitchell's recent orchestral opuses, this one has its roots in earlier, improvised trio recordings. (After the improvised version of this track was transcribed and partially orchestrated by associates of the composer, Mitchell completed the full orchestration in 2017.)
What was once sparely avant-garde is now luminously experimental. Electronics join with tart wind harmonies and resonant pitched percussion during the opening. The baritone Thomas Buckner — a veteran of Robert Ashley's operas — brings abstract, ghostly exhalations to the mix, later on. Around the halfway point, when a stretch of Mitchell's striated soprano-saxophone ornamentations gives way to jaunty patterns in the wider orchestra, there is a sense of a singular intelligence at work.
It never sounds like easy listening. Though when focusing on the finer details in this "Distant Radio Transmission," it's easy to be transported by the intensity of this broadcaster's imagination.
SETH COLTER WALLS
Originally published at:
https://www.nytimes.com/2020/03/26/arts/dance-music-theater-roundup-virus.html