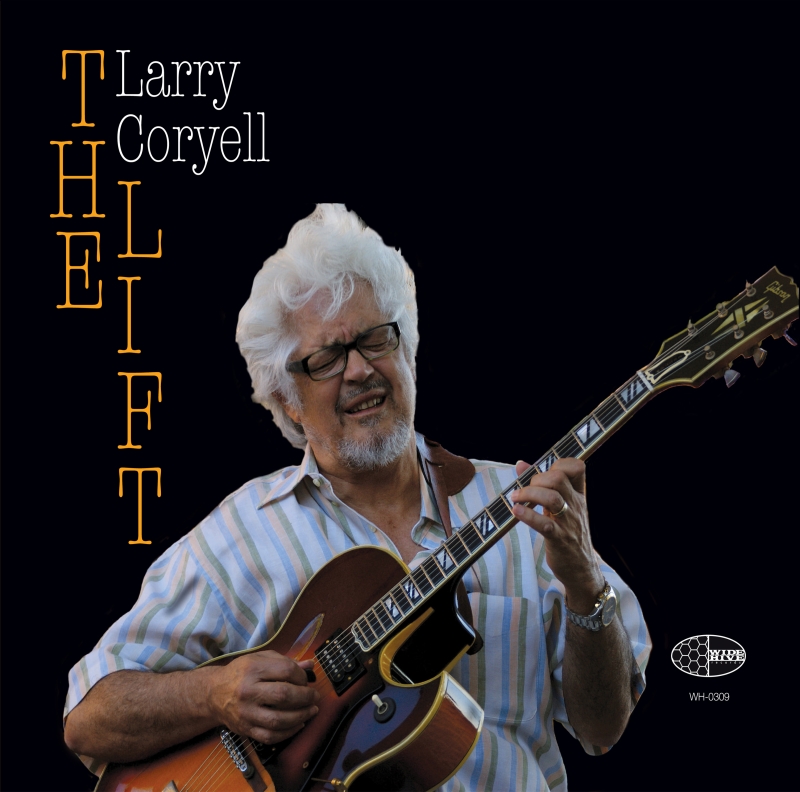 The Lift
"Larry Coryell's name isn't bandied around much now, but in the 1970s he was almost as big a guitar star as John McLaughlin, and an equivalent influence on the development of early electric jazz-rock fusion … Coryell's crackling uptempo bursts and engagingly rough-hewn energy give this familiar music a vividness and infectious enthusiasm. You don't even have to be a fan of his or a guitar aficionado to dig this disc; anyone who likes that old school funky rock-jazz with a few delectable diversions will find a lot to like about it. The old Larry Coryell, the Father of Fusion Guitar, is back." — Something Else!
Larry Coryell's third album on Wide Hive Records is outstanding. On this throwback rock trio record Larry delivers quintessential performances throughout. With rock, blues, and soul infused jazz, Larry is on his game with skills so serious it will make you question how they could be the one-take performances they are.
Track Listing:
1. Going Up
2. Arena Blues
3. The Lift
4. Lafayette
5. Clear Skies
6. Rough Cut
7. Alternative Recollection
8. Broken Blues
9. Counterweight
10. Stadium Wave
11. Wild Rye
12. The First Day Of Autumn
Larry Coryell deserves a special place in the history books for re-inventing jazz electric guitar playing in the 1960s. As a true eclectic, armed with a brilliant technique, he is comfortable in almost every style, covering almost every base from the most decibel-heavy, distortion-laden electric work to the most delicate, soothing, intricate lines on acoustic guitar.