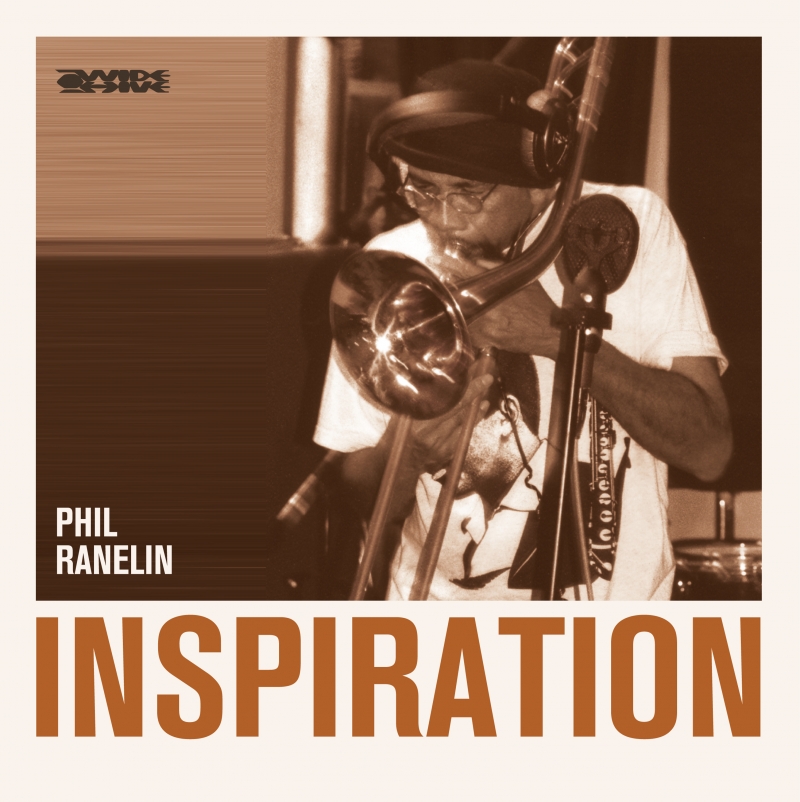 Inspiration
"From the progressives at Wide Hive comes this surprisingly tame, almost traditional set of genteel post-bop jazz. Ranelin is an unsung trombone hero of the 1970 Detroit free-funk, but here he settles into a relaxed, burnished mood…" — XLR8R
From his rather disconcerting debut in his hometown of Indianapolis, Indiana (where a club owner once told him that "trombones were only meant to be heard in a circus"), to his triumphant redemption performing in his hometown at age 19 with Jazz greats Wes Montgomery, Eddie Harris, Grant Green and Rahsaan Roland Kirk, Phil Ranelin has stood the test of time.
In the early and mid 1960's when Trumpeter Freddie Hubbard performed in Indianapolis, it was not at all unusual to find Ranelin on the bandstand with Hubbard. Around that same time (1967) at the suggestion of Hubbard, Phil briefly moved to New York, but after a short stay decided on a more permanent move to Detroit (1968).
It was there in Detroit where his infamous cult-label known as Tribe was created. Tribe became a cultural phenomenon; it was a source of black pride and provided job opportunities for many Detroiters who otherwise would have been unemployed. Tribe Records also represented hope and provided a vehicle for musicians, artists, writers and forward thinkers that enabled them to realize some of their childhood dreams. "During the 1970's, the word "Tribe" possessed near magic proportions when uttered in the African American community," says Ranelin.
In 2004, Phil Ranelin surfaced with a beautifully crafted album on Wide Hive Records, fusing youth with wisdom to create Inspiration.
"Inspiration" offers up 10 tracks with special guest appearances by Pharoah Sanders and Wendell Harrison.
Track Listing:
1. Freddie's Groove
2. HT's Waltz
3. One for Johnson
4. This One's for Trane
5. Horace's Scope 6. Black On The Nu
7. Beyond A Memory
8. Shades Of Dolphy (Prelude)
9. Spirit Of Dolphy
10. Shades of Dolphy (Encore)
Phillip Arthur Ranelin was born in Indianapolis, Indiana where he grew up under the influence of J.J. Johnson, Wes Montgomery, Earmon Hubbard, Pookie Johnson, Russell Webster, Willis Kirk, Jimmy Coe and Melvin Rhyne. Ranelin is loved and respected around the globe as a master trombonist of the J.J. Johnson tradition, as former Freddie Hubbard sideman and as co-founder of Detroit's famed TRIBE Records.