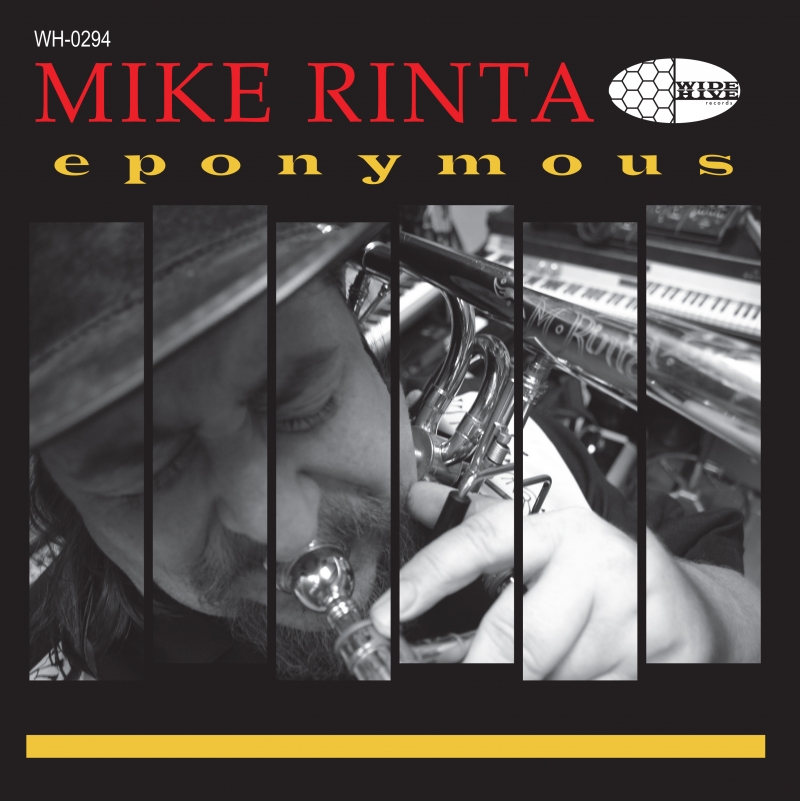 Eponymous
Trombone virtuoso Mike Rinta made his name backing up scores of Jazz and Funk stars such as Sly & the Family Stone, Herbie Hancock, Buddy Guy, and Otis Clay as well as Carlos Santana, Neil Schon, Philip Bailey, legends Jerry Garcia and Bob Wier and The New Orleans All Stars.
His aptly titled debut record Eponymous is a lovingly rendered medley of moody organic jazz with New Orleans-style composition and arrangement.
Mike and Wide Hive Records have worked together for over ten years and we are proud to have the honor of releasing his first solo album.
Track Listing:
1. Never Again
2. Ronnie
3. Don't Burn the Roux
4. Little Miss Leffler
5. Old Stroll
6. Hanging at Andrew Jaegar's
7. Professional
8. Scat That
9. North Beach Millie
10. That's What She Said
11. Gone 3 Days
12. JGW