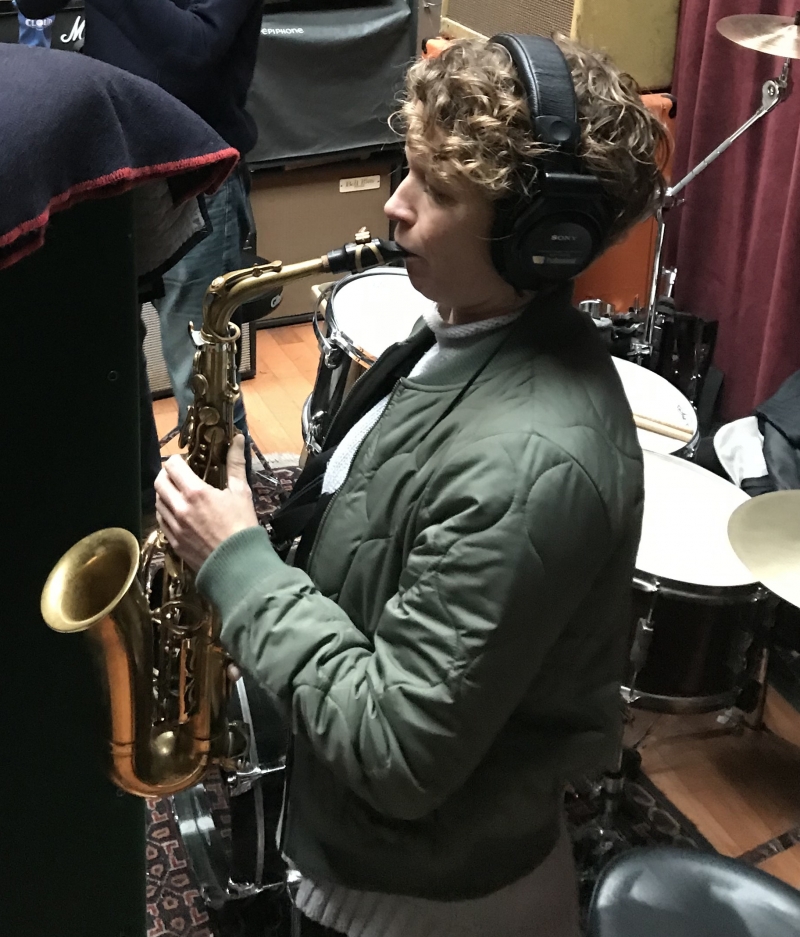 Kasey Knudsen
Kasey Knudsen is a San Francisco-based saxophonist, composer, and educator and leader of the KK Group, a septet focusing on original music and arrangements. She also co-leads The Permanent Wave Ensemble, an octet dedicated to performing and arranging the music of Carla Bley; The RW3 Trio along with bay area drummer Jon Arkin; and The Holly Martins with vocalist Lorin Benedict and guitarist Eric Vogler.
Kasey earned her BA in Jazz Composition from the Berklee College of Music where she was a featured composer for the Greg Hopkins Jazz Orchestra and the Joanne Langione Dance Company. She was commissioned by the Jazzschool's 2005 Emerging Artist Series to write and perform a new work and in 2007, she was commissioned by Intersection For The Arts in collaboration with the De Young Museum to write and perform a piece inspired by the work of visual artist Deborah Oropallo.
Kasey can be seen performing with a number of ensembles and bandleaders including Evan Francis and Spaceheater, Tune-Yards, Lisa Mezzacappa, Ted-Brinkley's Horn Blower Cruise Ship, Graham Connah, Nathan Clevenger, Aaron Novik's Thorny Brocky, pianist Jarrett Cherner, Michael Coleman's Schumann's Humanns, the Bay Area Composer's Collective Orchestra, guitarist Q Morrow, Rob Ewing's Disappear Incompletely, and more. She has also shared the stage with the Marcus Shelby Jazz Orchestra, Realistic Orchestra, The Slip, Joe Bagale and the Dirty Workshop, Adam Shulman Group, The Industrial Jazz Group, Brass Bows and Beats, Terrence Brewer, Rova Saxophone Quartet's Sax Cloud, and many others.
Kasey is a member of Stanford's Jazz Week faculty since in 2010 and she also teaches at the Jazzschool in Berkeley, CA and for the Young Musicians Program at UC Berkeley. She has served as a judge and clinician at the Reno Jazz Festival.