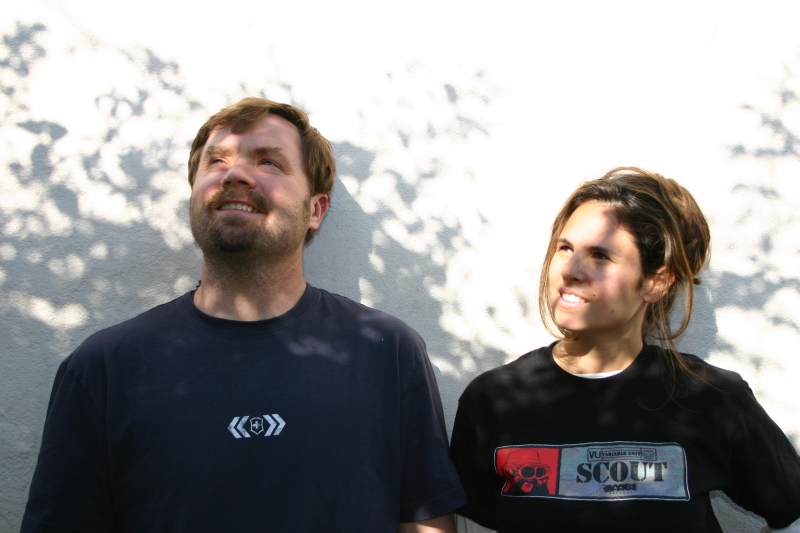 dissent
dissent's self-titled debut marked the first release for Wide Hive Records and set the standard for high quality to follow. Gregory Howe and Babak Tondre wrote all compositions and play a variety of instruments between them. Merging youthful compositions with tenured strong musicality, dissent established a theme that would continue for all Wide Hive releases. Timeless music that combines spirit and innovation, current sounds with soul roots.
Bleeding Together was a departure for dissent, now embracing Electronica based sounds and world music in progressive song structure. The addition of Nathalie Sanchez in 1998 brought soft spoken conviction to the group's identity and continued an effort to evolve a world flavor in the music. Nathalie's tracks on Bleeding Together were also remixed on Wide Hive Remixed by Ticklah ("Rudy") and GE-ology ("Shine").
On dissent's third release, Swap Meet Seers, Nathalie puts forth two new singles with Dissent producer Gregory Howe. Nathalie co-authored the lyrics with Gregory Howe on two tracks in French: "Je me Souviens" and "L'ame Celeste." "Je me Souviens" is available on the new Wide Hive Sampler. Swap Meet Seers is composed by Howe with drumming by Chris Krotky, Vocals by Nathalie Sanchez, Bass by Matt Montgomery, and Keys by Matt Cunitz.
Other remixes of Bleeding Together such as Tommy Guerrero's 10"or Deli Eli's Bleeding Together demonstrate the versatility of the music itself.