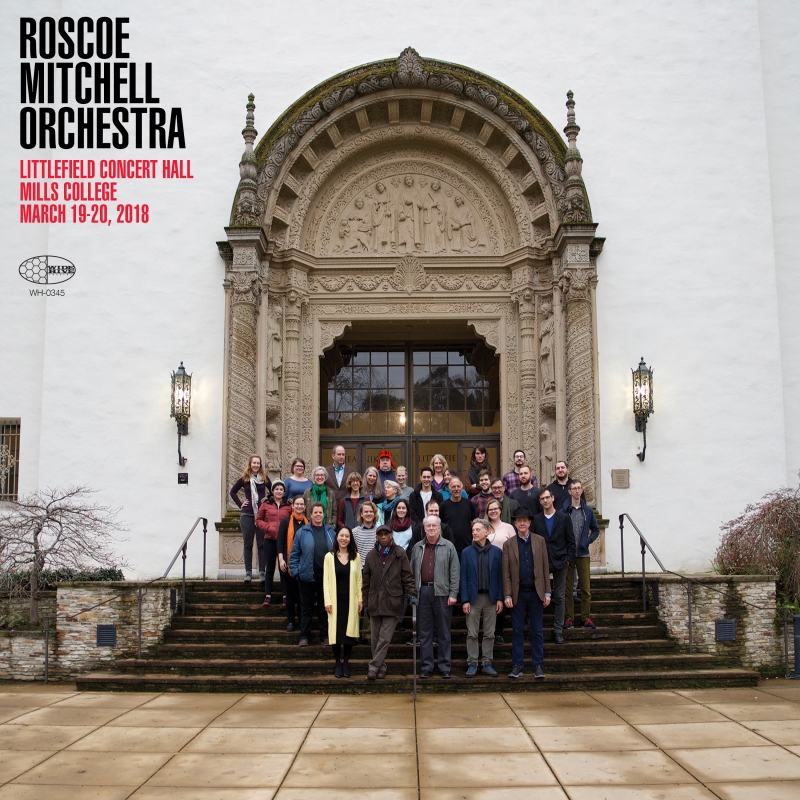 Roscoe Mitchell Orchestra Littlefield Concert Hall Mills College
Roscoe Mitchell 25 Piece Orchestra Returns with an Outstanding Follow up to its 2017 release 'Discussions.'
Recorded March 19th and 20th 2018 in the Littlefield Auditorium, Mills College, where Roscoe has held the chair of composition, once held by esteem composer Darius Milhaud, for over a decade. Encompassing intriguing instrumentation with full written orchestrations by Mr. Mitchell, this recording contains performance by many notable musicians and is of the highest quality both sonically and musically.
Joining Roscoe's Orchestra are three accomplished soloists: Thomas Buckner - baritone voice, Giovanni Trovalusci - flute and bass flute, and Soo Yeon Luyh - haegeum. "Rub," "Wha Wha," and "Frenzy House" were conducted by Steed Cowart and "No Nah Nah Nai" was conducted by Roscoe Mitchell.
Track Listing:
RUB 9.41
NO NAH NAH NAI 11.18
WHA WHA 10.08
FRENZY HOUSE 10.54
Called part of the 'American Iconoclast' by the New York Times, Roscoe Mitchell has forged a lifetime of truly free music and has lead an inspirational life as composer, musician, and teacher. Currently Emeritus Chair of Composition at Mills College, a position once held by esteemed composer Darius Milhaud, Roscoe's past is abundant with art and musical achievement and awards. His work with the A.E.C. the A.A.C.M are the majority of his recorded music, but he has also toured and performed with many of the greatest names of Jazz.