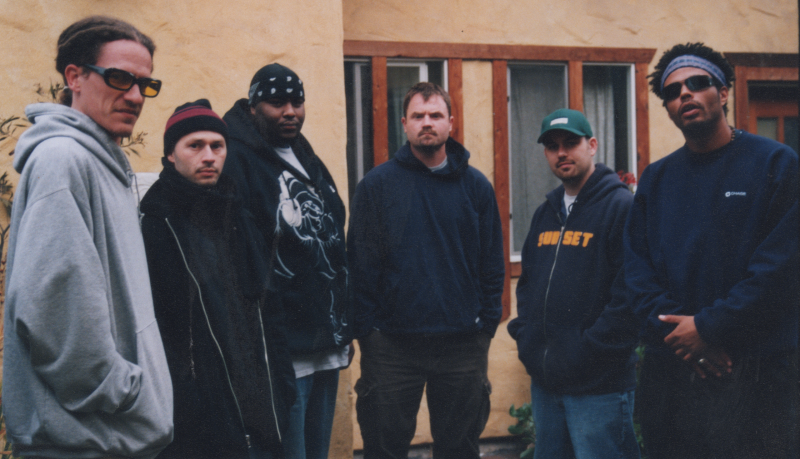 Variable Unit
Variable Unit recorded and played live from 2000 – 2005, making five albums with a collective of Bay Area talent. Seven Grain, Cold Flow, Handbook for the Apocalypse, Mayhemystics, and Mayhemystics Outbreaks. The sound for VU consisted of hip-hop, funk and turntablism.
Azeem is on Mayhem Mystics and Mayhem Mystics/Outbreaks, and can also be found on a track from DJ Zeph's release, Sunset Salvage (Formerly Sunset Scavenger). He was on the 1994 Lollapolooza tour, sharing the stage with George Clinton, A Tribe Called Quest, and the Beastie Boys. From there, he hooked up with Michael Franti and co-wrote and toured with the infamous Spearhead. Azeem eventually embarked on his solo career and released two seminal projects Garage Opera and Craft Classic.

DJ Zeph, has been a tenacious disciple of music since 1982, starting off as part of a breakdancing crew from his hometown of Santa Cruz, Ca. Equally celebrated as a producer, engineer, and turntablist, DJ Zeph's career is on the steady rise. The momentum has continued with Zeph taking home the honor of "Best DJ/Turntablist" at the SF Weekly Music Awards in 2002. He now sits firmly alongside Little Brother, Wildchild, and GE-OLOGY as an Urb Magazine Next 100 artist for 2003.

Matthew Montgomery has performed or recorded with, abbreviated for brevity's sake would include: Faye Carol, Calvin Keys, Donald "Duck" Bailey, Graham Connah, Hafez Modirzadeh, Eddie Gale, Mark Levine, Kevin Carnes and David Boyce (Professor Borris Karnaz and Black Edgar Kenyatta of Broun Fellinis), and Kat Ouano (Crown City Rockers).