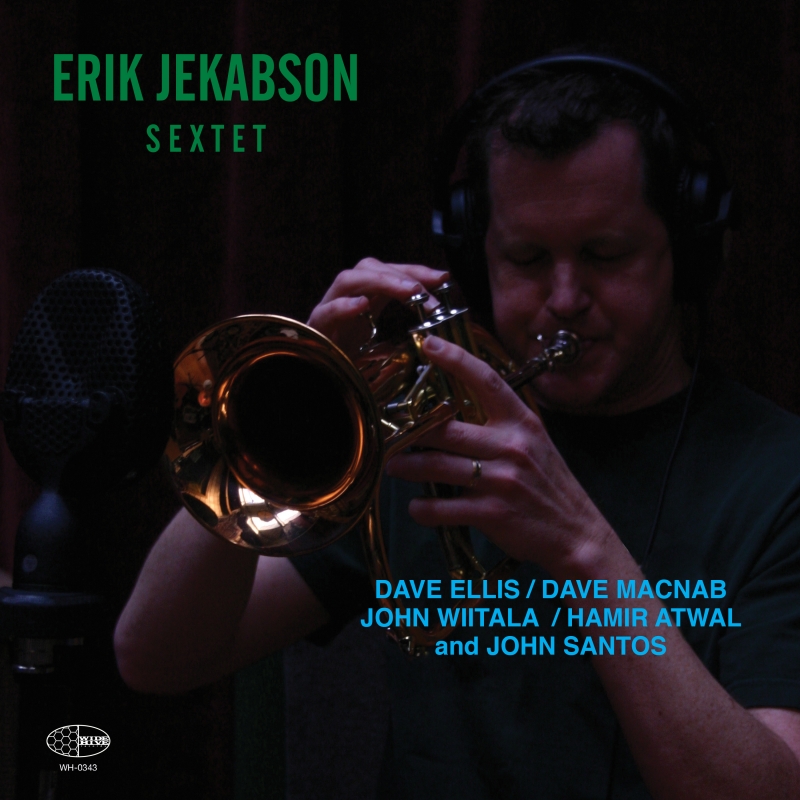 Erik Jekabson Sextet
This second album from Erik Jekabson's "Sextet" features nine expansive new compositions with an All-star group featuring saxophonist Dave Ellis (Charlie Hunter Trio), Guitarist Dave Mac Nab (Hamilton SF), Bassist John Wiitala, Drummer Hamir Atwal (Tuneyards) and legendary Percussionist John Santos.
Track Listing:
SAN PABLO AVENUE 7.35
FLOATING SONG 7.36
THE HILLS OF SANTA CRUZ 5.28
CHRYSALIS 6.27
CAT AND MOUSE 8.47
HIVE WIDE 8.24
GENTLE WAVE 4.53
CHANGE UP 6.34
MEDJOOL 8.38
Erik Jekabson is an American trumpet player, composer, and music educator from Berkeley, California. He appears on Throttle Elevator Music IV and Throttle Elevator Music Area J.